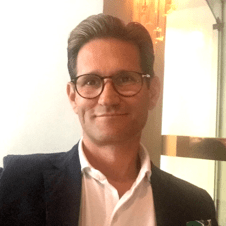 Grant Brummer
Director - Marketing – Recruitment
Born in Zimbabwe, I relocated to London in 1994 and after a short stint working at Harrods, began working in recruitment a year later. After 7 years in the recruitment industry, Darren & I left our respective jobs; traveled across Africa, Australia, and North America before setting up I.T. Skillfinder International in 2003.
Our vision was to build a respectful recruitment service that put people first; a business known for its outstanding service, based on intelligence, empathy, and a specialist approach; a place where we reward our people well, not just for success, but for the service they provide. 
I am immensely proud that a number of our clients are still working with us after nearly 20 years and I believe our success comes down to a respectful recruitment service, that puts people first.