This job is bigger than recruitment. Much bigger.
Help us change lives for the better, while building a fairer working world.
Pack your toothbrush
And grab a glass of something fizzy. Life at Skillfinder involves lots of celebrating. That's because we set everyone up to succeed regularly. And you're likely to find yourself travelling - if not for clients then for fun.
We set out to be different
Skillfinder was founded in 2003 to create a kinder, more wholesome diverse staffing company for the technology sector while the norm for tech recruitment was overly competitive and sometimes toxic corporate sales environments.
As a business that has been helping people for nearly 18 years, we've experienced some interesting market conditions and survived some extraordinary challenges. Throughout this time, we have managed to maintain an inclusive workplace which gives its people the psychological security they need to be at their best and achieve extraordinary results.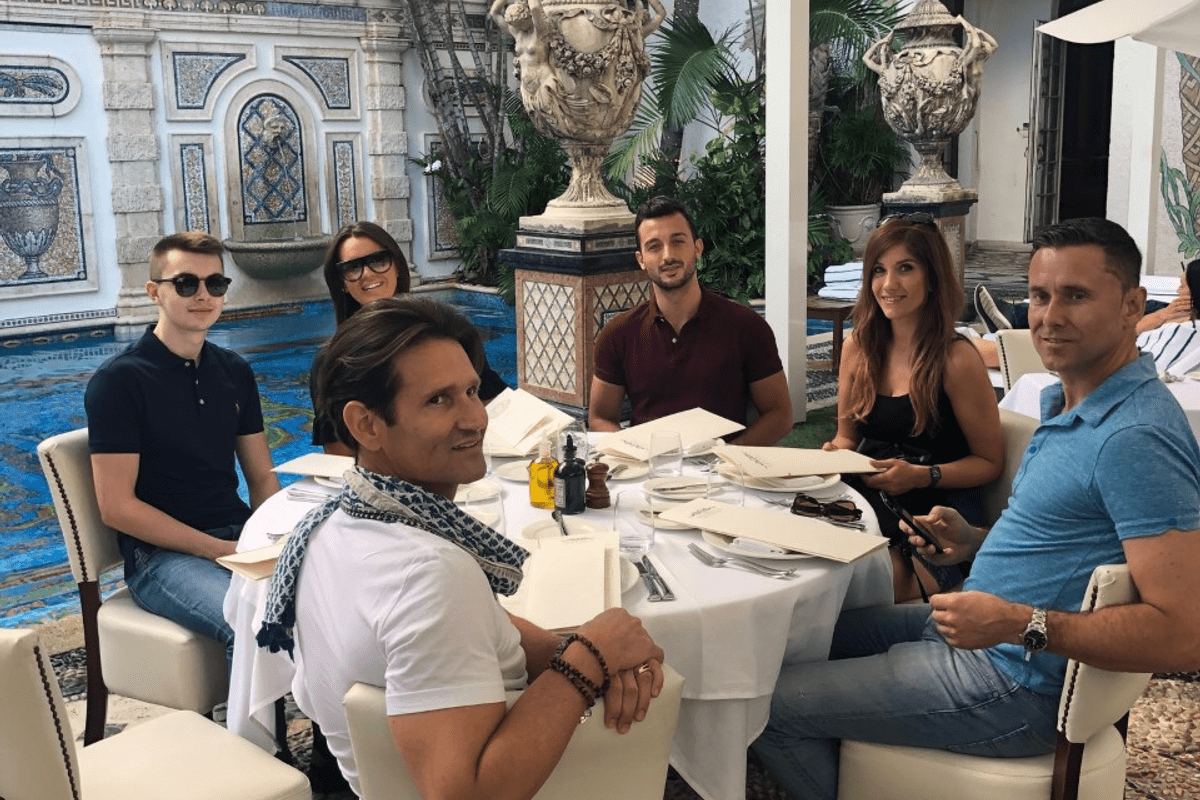 People are the beginning and end of our whole business.
We're always looking for the right people to join our team to offer our clients an extraordinary service. We're looking for people who care enough to get deeply involved in the subject matter of their clients and candidates so they can help them progress.
We're looking for people with a growth mindset that prioritise learning and who aren't afraid to try new things. We're looking for people with appetites for success and the strength of character to make other people successful. If that describes you, it's time you got in touch.
Skillfinders' Voices
You will be given the time and training in all aspects to become a great recruiter here. Skillfinder invests in courses from the moment you start and you will have one to one training with the directors, sales manager, and senior members of the company.

Steven Power

Senior Key Account Manager who started as an apprentice.

Joining Skillfinder from the start, I have seen such tremendous growth and maturity in the company. Over the years at Skillfinder I have worked in delivery, internal recruitment and now managing one of our largest in-house accounts, I am proof that you are never too old to have a successful career in recruitment. No matter age or experience, there is always support, motivation and training.

Lorraine Bateman

Senior Account Manager

As a sales director and manager, my priority is to provide the best guidance and support to our team. I understand that sales is a high-pressure industry and that it takes hard work and dedication to succeed. That's why I will do whatever it takes to make sure you have the skills and knowledge needed to succeed. Through coaching, mentorship and regular feedback, I will push you to do better and strive for greater success. I will provide you with the tools and resources to hit targets and exceed expectations. I will also be there to listen and offer advice when needed. My end goal is for you to become a successful sales professional and to feel proud of your achievements. With my help, I am confident that you will be able to reach your goals

Pat McKenzie

Sales Director

The supportive work environment here at Skillfinder has been a great help in making sure that I am able to take on and explore new challenges. I have been able to learn and develop my skills and knowledge to become a better professional. The managers are very good at helping you to identify the areas that need improvement and the opportunities to learn and grow. They always provide constructive feedback, both positive and negative, which I find extremely valuable

Sarah Doan-Gill

Recruitment Consultant
Skillfinder International connects talented technology, financial and business professionals to leading projects across the world.
Our Values
Grow through knowledge

Learning is built into our working culture. We want to be recognised for our expertise and we help our people develop themselves inside and outside of work. 

Be driven by opportunity

Our inquisitive and entrepreneurial nature means we spot opportunities that help our clients win. Opportunities to help clients achieve their goals are what make us grow. 

Make things happen

Determined to succeed and positive in our approach, we will always find a way. We're interested in action instead of just talking.

Foster diversity

Being inclusive makes us stronger and encouraging diversity in teams generates diversity in ideas. 

Do the right thing – always

Our decisions are guided by doing the best for our candidates, clients and team. The easiest option isn't always the right option.
Offices across Europe
From our European bases, we serve the a global client base.
About Skillfinder International
Our job is to place talented people in amazing opportunities worldwide.
Already working at Skillfinder International?
Let's recruit together and find your next colleague.